2021 Night at the Fights
Thursday, October 7, 2021 (5:30 PM - 11:59 PM) (PDT)
Description

Considered one of the must-attend events in Southern California, Night at the Fights is NAIOP SoCal's premier networking event attracting close to 1,000 industry professionals each year. The event takes off with a festive cocktail reception. Soaring second by a three-course sit-down dinner inside the impressive hangar building. The main event of the night are two professional boxing bouts followed by a mixed martial arts bout in the center ring. Landing the evening, guests will be invited to join in on some casino action, continue socializing with their fellows, enjoy the tunes from live entertainment, or sit in the smoking section at the curated cigar lounge.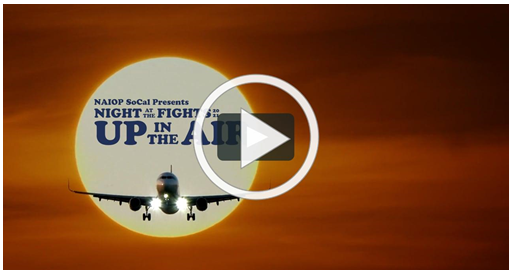 Dress
Formal attire, dress to impress – the Warm-Up – sponsored by Air Control Systems, will be outside. The - Main Event - with dinner & fights, sponsored by Link Industrial Properties, is in the Hangar Building with open walls for great air circulation. Round 2 – sponsored by Rexford Industrial - will be partially indoor/outdoor. Ladies are suggested to bring a wrap.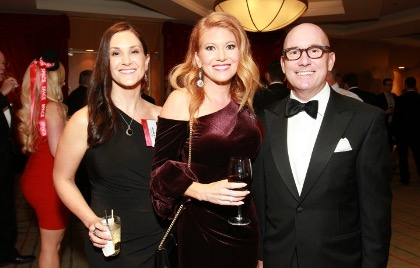 Parking
Self-Parking only available on-site. Your flight will be departing from GATE 4 – please enter GATE 4 upon arrival:
GATE 4 | OC Fair & Event Center | 88 Fair Drive | Costa Mesa, CA 92626
Overview MAP

Uber
We do suggest taking Uber to and from the event for convenience. Thanks to our friends at McShane Companies, we will have $10 uber credits available on-site, or sign up in advance – you will require an uber account to claim. If you know in advance you'd like to use, please sign up HERE today.
Event Times
Covid Pre-Check & Registration Open 5:00pm
Warm-Up 5:30pm to 7:00pm
Dinner & Fights 7:00pm to 9:00pm
Round 2 8:00pm to Midnight
(last call at 11:15pm)
Note: Non-Hosted Cashless Bar starting at 10:00pm (credit and debit cards only)
Covid-Pre-Check
If you have not submitted your proof of vaccination or proof of a negative covid PCR test (taken within 72 hours of the start of the event) – please do so HERE. We will have on-site testing for $50 if you have not been able to meet the advance submission requirements. We do recommend the wearing of face masks unless eating or drinking. Safety first!
Grand Prize
Grand Prize tickets are available HERE. You must be present to win. $25 each or (5) for $100.
Cash-less Bars
We will switch to a no-host bar starting at 10:00pm. Cashless bars will be available for all guests starting at 10:00pm – credit cards, debit cards only.
Sponsors
Ring Sponsor
Link Logistics Real Estate
Round 2
Rexford Industrial Realty, Inc.
Warm-Up
Air Control Systems, Inc.
Wine
Bar
Esplanade
Cigar
Lavatory
CDC Small Business Finance Corp.
Uber
WiFi
Shea Properties
Grand Prize
Millie and Severson, Incorporated
Space Investment Partners
Host/Hostess
Media Sponsor
Connect Media
Pricing
Member
$700/Individual

$7,000

/Table
Non-Member
$825/Individual

$8,250

/Table
The OC Fair & Event Center – Hangar Building

Thursday, October 7, 2021 (5:30 PM - 11:59 PM) (PDT)